In honor of the March Madness Basketball Tournament, the GDRMS 8th grade Science teachers are running a March Madness Science Topics Bracket, to determine which is the Best Science Topic So Far This Year! Every Friday, students vote on which topics are "best". They can vote based on which topics are their favorites, which topics they've learned the most about, or even which topics are the most relevant in their own lives! We've had a lot of great review conversations along the way, reminiscing about earlier units. For extra credit, some students are designing posters, slogans, or team uniforms for each of their predicted Final Four topics. Early frontrunners include "Hour of Code", "Proteins", and "Chemical Reactions", but there's still several rounds of matchups yet to come!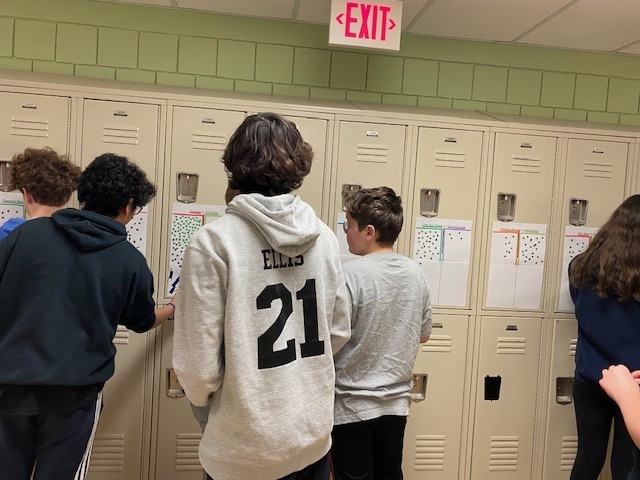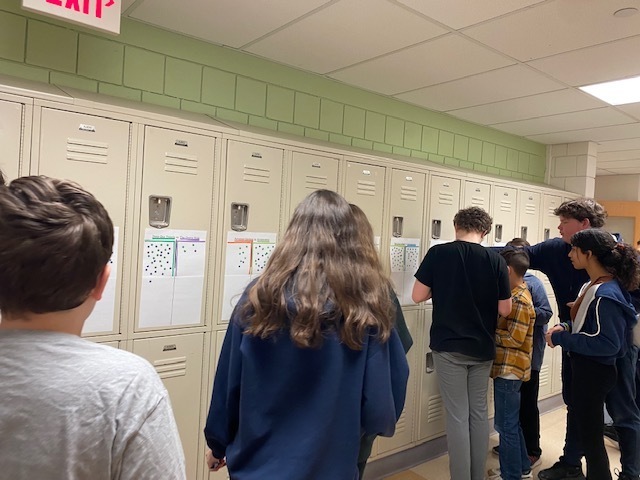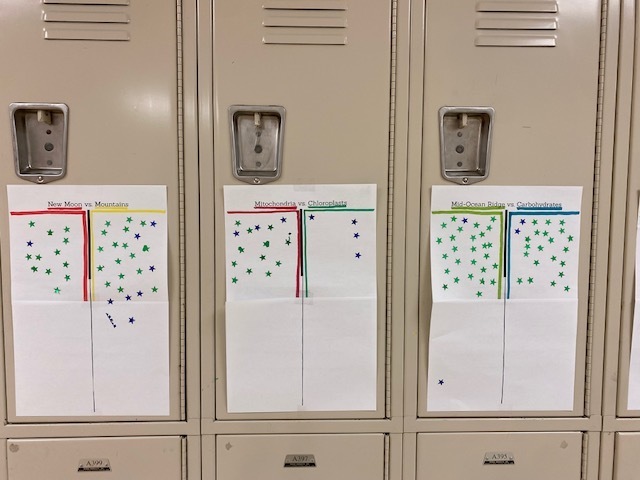 Happy Friday, Today is an early release for our Middle School Students. Enjoy your weekend. Ms. Salvatore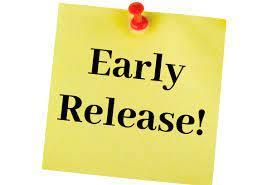 The Groton Dunstable Spring Spirit Wear Sale is live! Choose from hundreds of designs and garments that are delivered to your home in days! You'll save 25% off the entire site! New product lines include Nike and Adidas! Important Links: Store Link:
https://1stplace.sale/41852
1st Place Spiritwear | School Spirit Wear Store Sale Details: Dates: March 13 thru March 27th 25% off all merchandise $5 shipping on orders under $75 Free shipping on orders over $75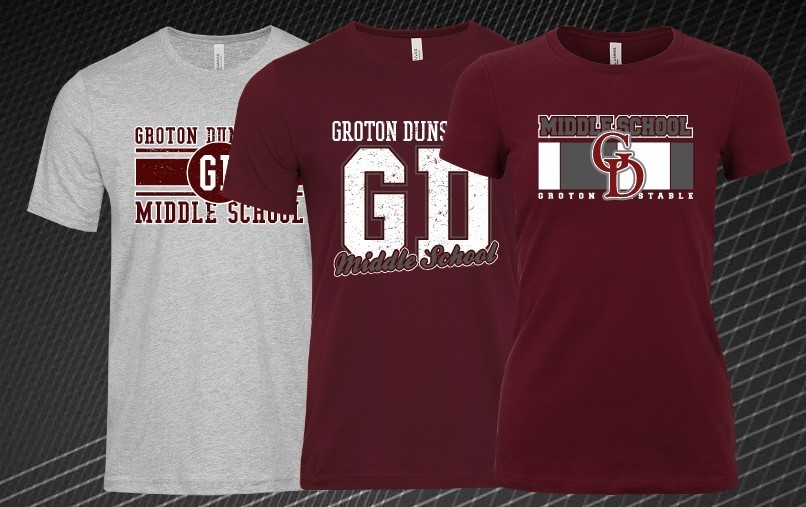 March Madness TicTacToe in the 6th grade Advisory Vs Advisory. So fun! There will be playoffs into next week. Stay tuned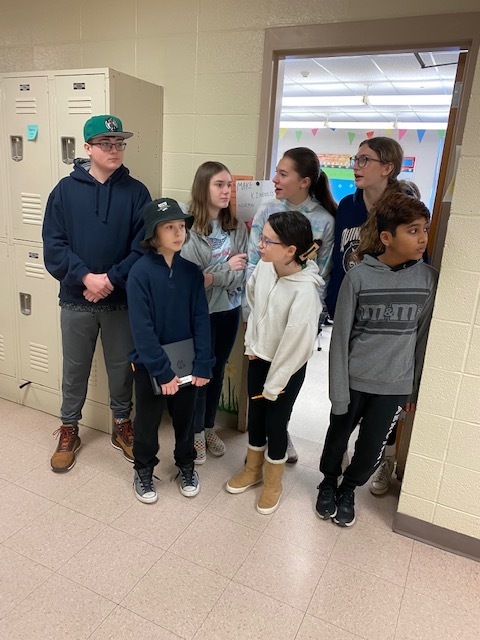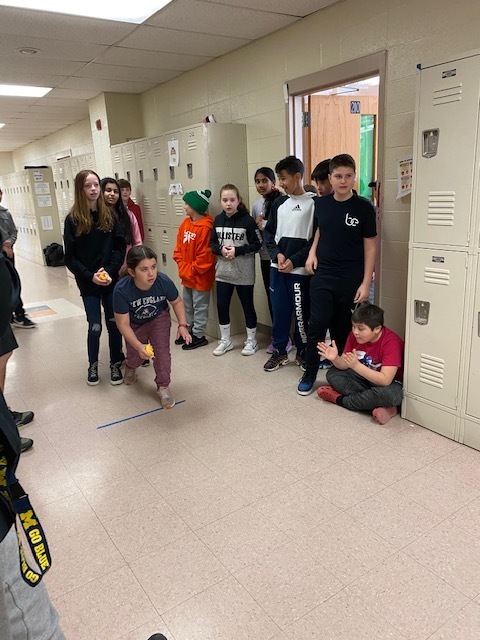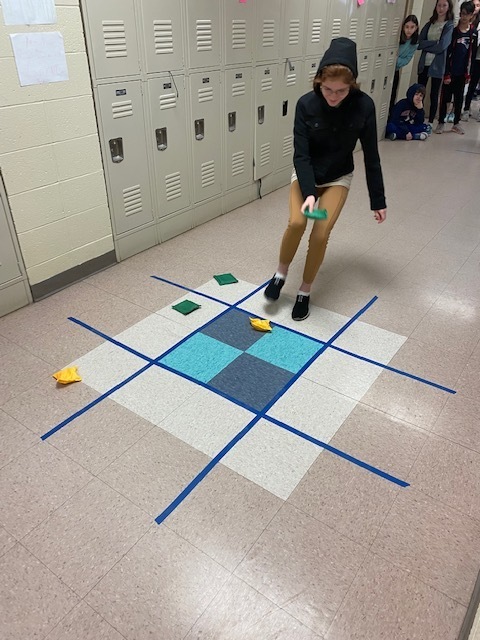 Is this your student's water bottle? Water bottles, hoodies, t-shirts and more are available to pick up in the Middle School North Lobby through 3/17/23.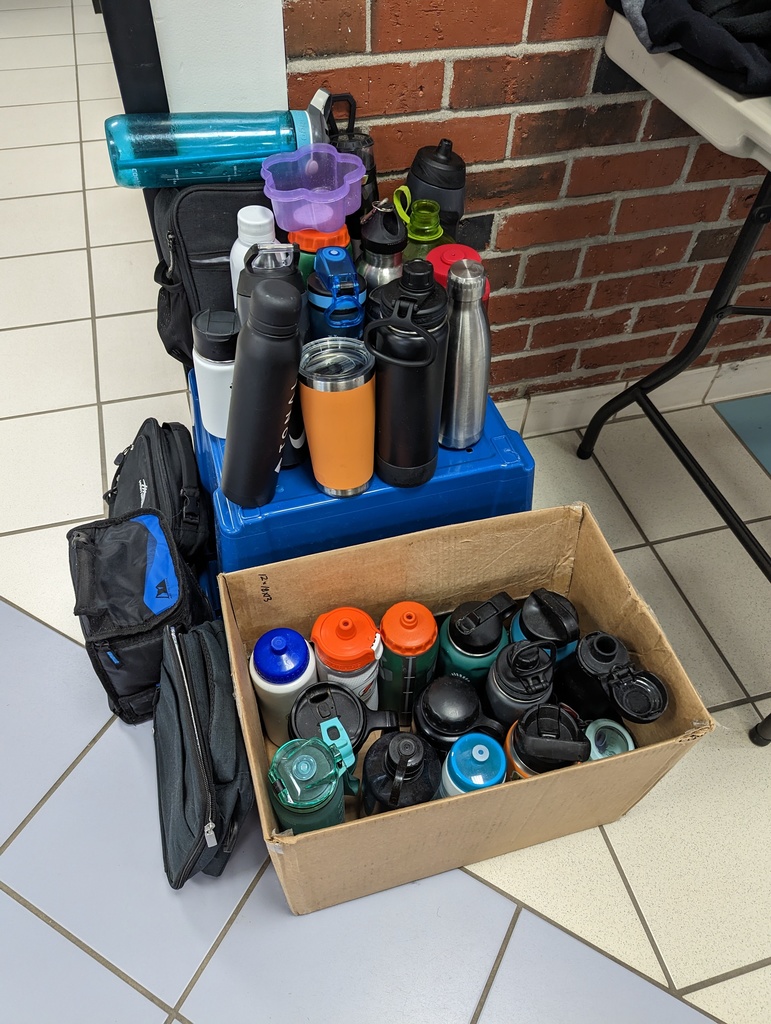 6th graders in Ms. Hoag's Advisory were having a really hard time stacking golf balls in a minute to win it challenge until they decided to change the surface and voila, they got it done.
It's a pet wall in Mr. Gannon's class. Not only does his classroom show that he teaches math and science but he connects with students by knowing who their furry friends are at home.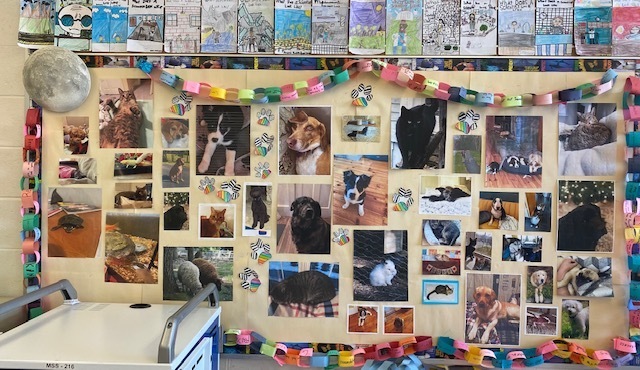 Families and staff, Due to the impending snowstorm which will significantly impact our ability to bring students safely to school, GDRSD will be closed on Tuesday, February 28th. Best regards, Laura Chesson, Superintendent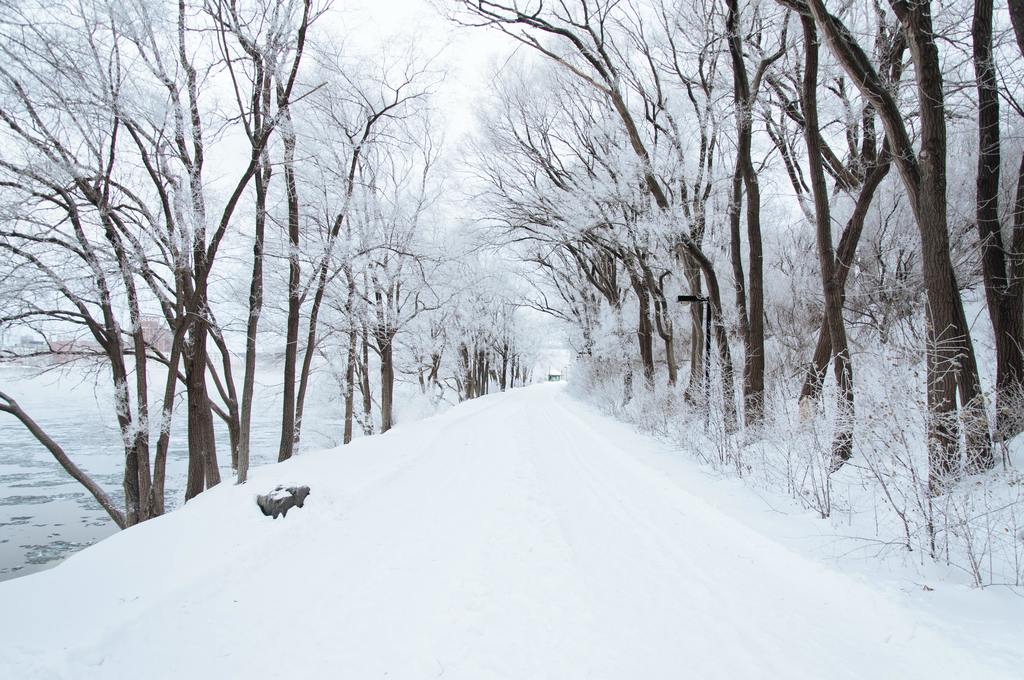 Check out the cards for kids. Our students created Get Well Cards and Stay Strong Cards for kids in the hospital during kindness week.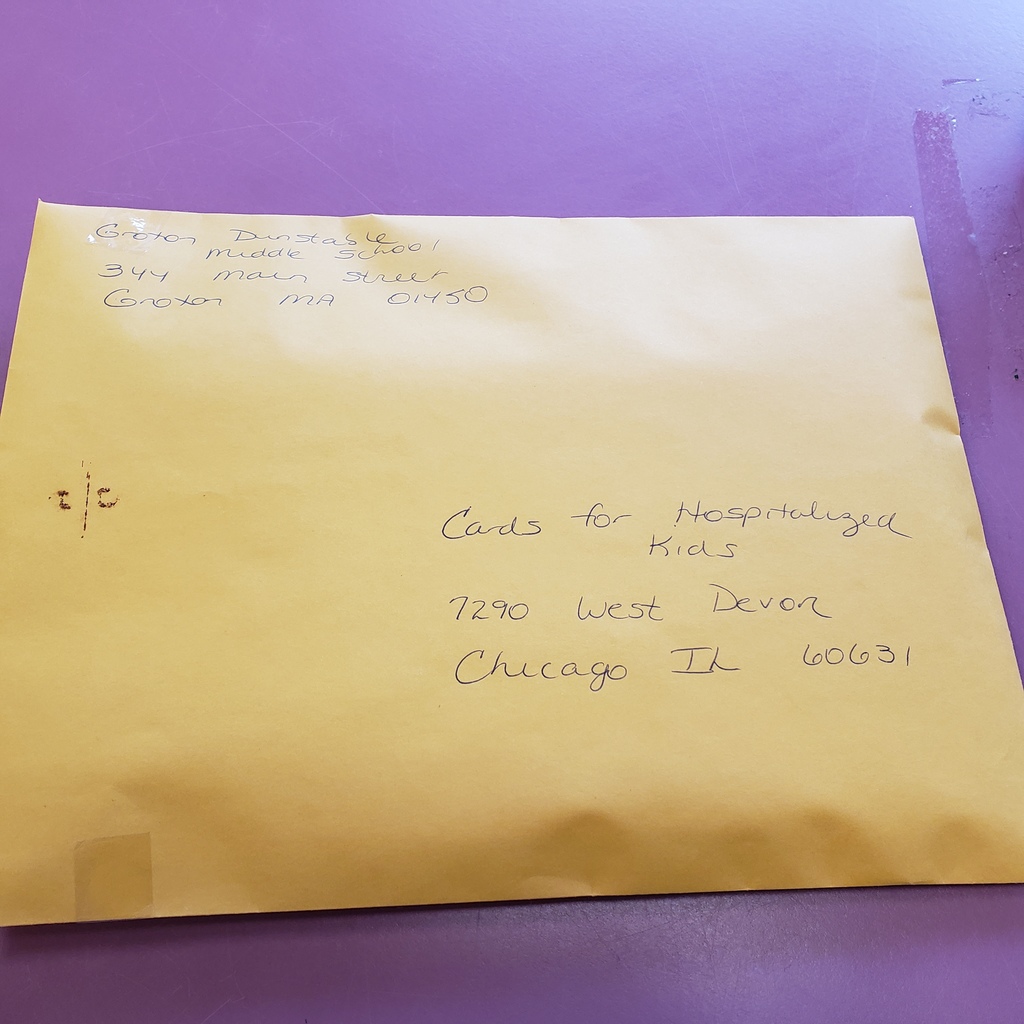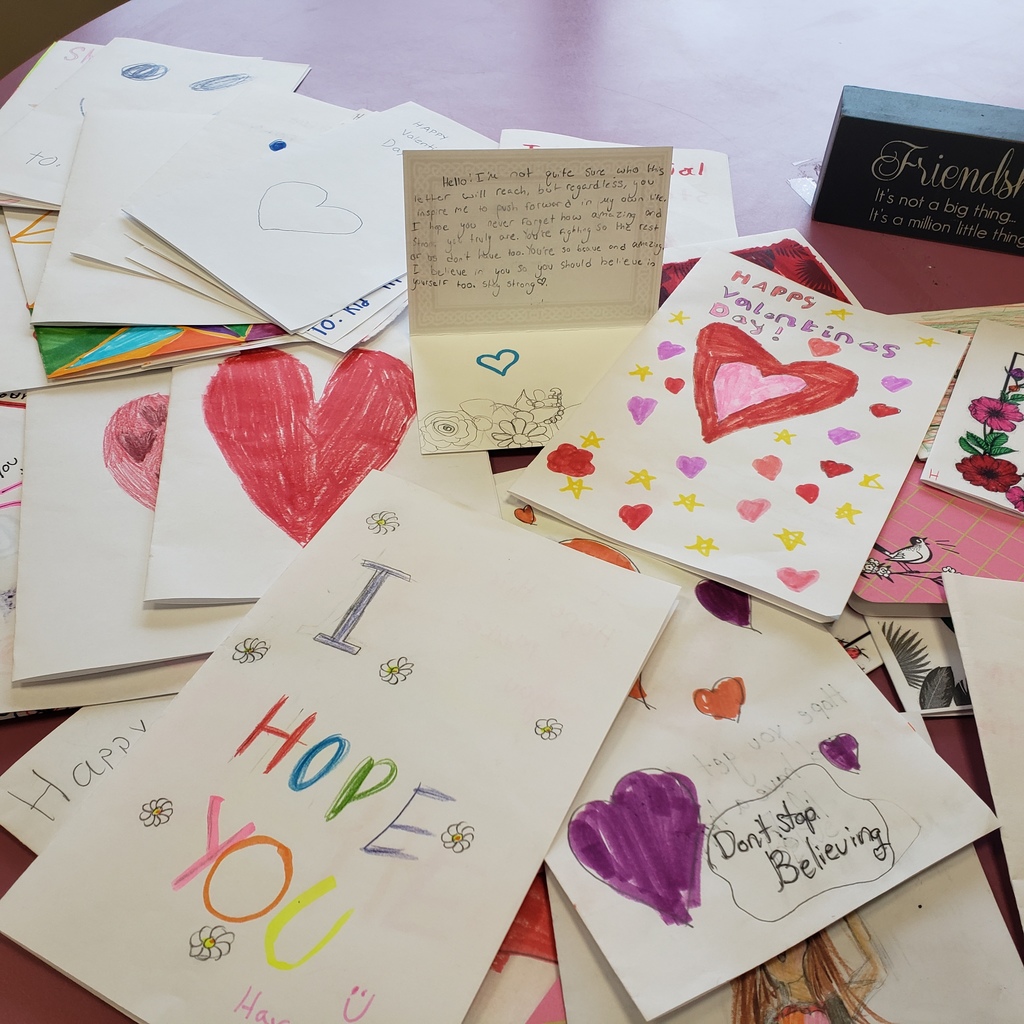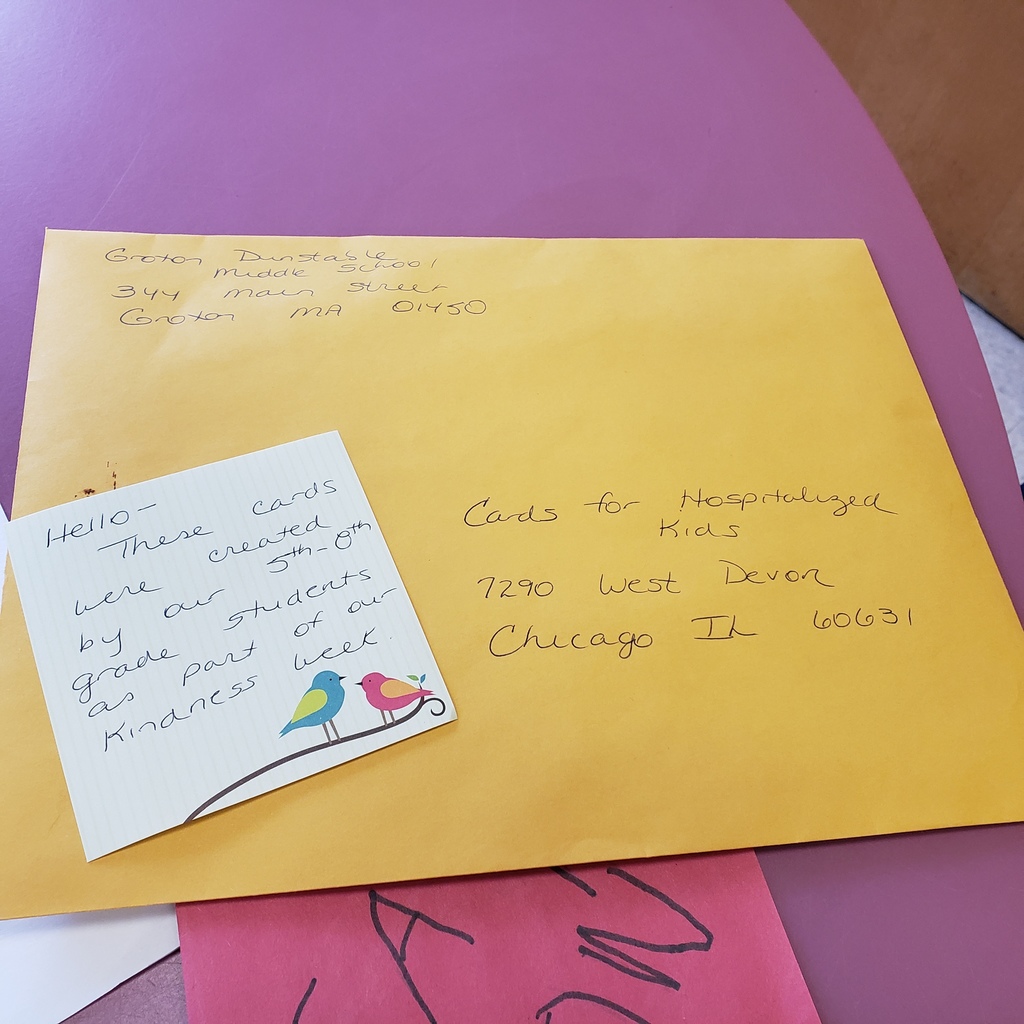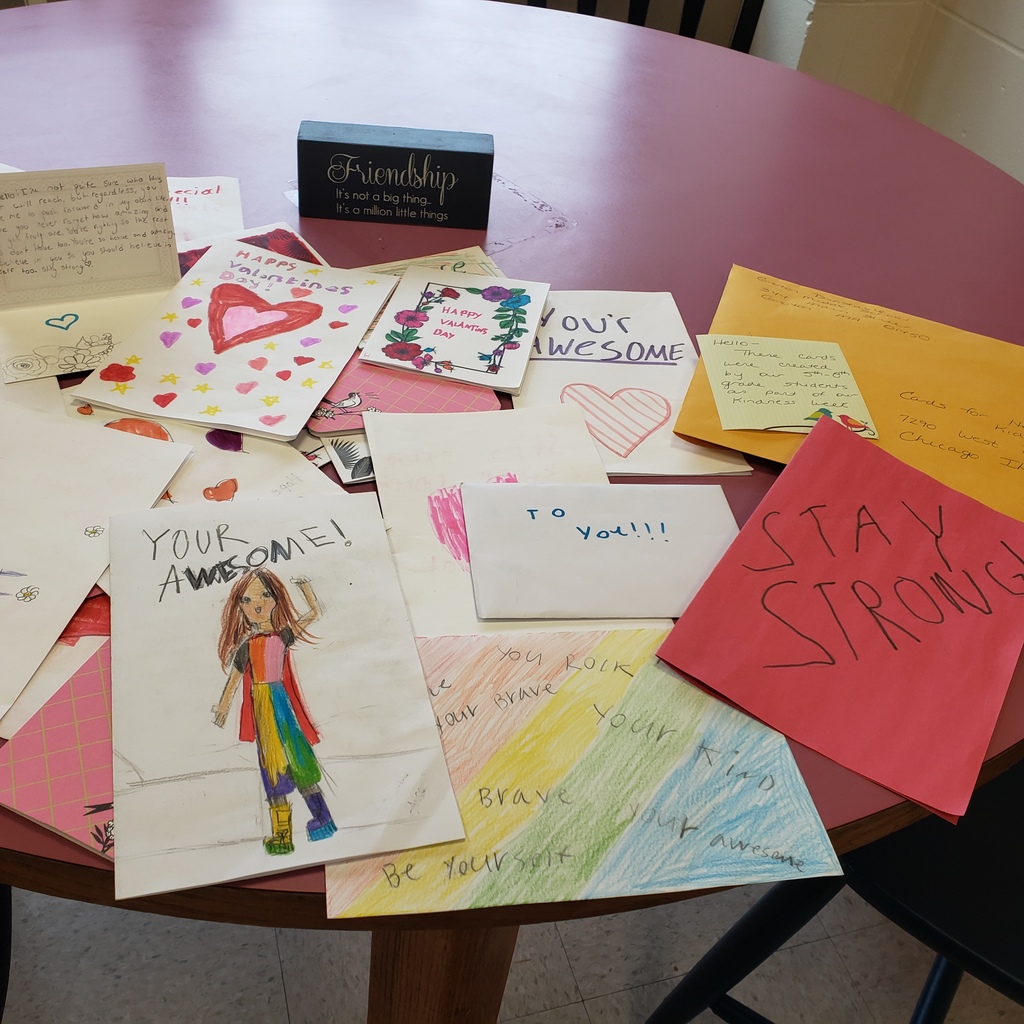 Good afternoon families, The 7th grade is going to be making vision boards in Advisory after vacation. They are asking for old magazine donations. Please and thank you
In the Grade 5 Stone/Coletti team students made Fractions of me Poems. What makes up who you are?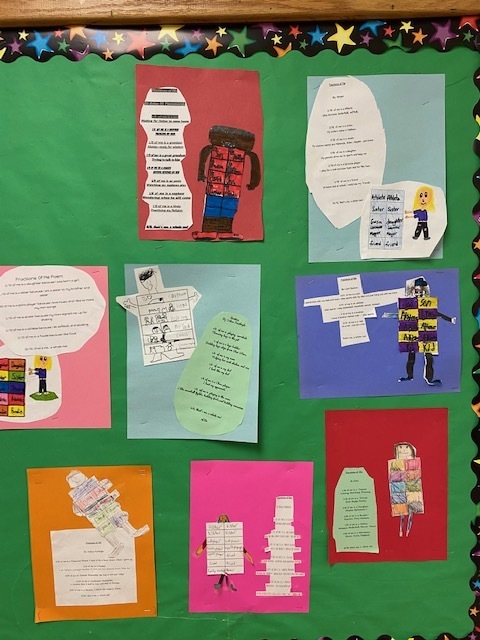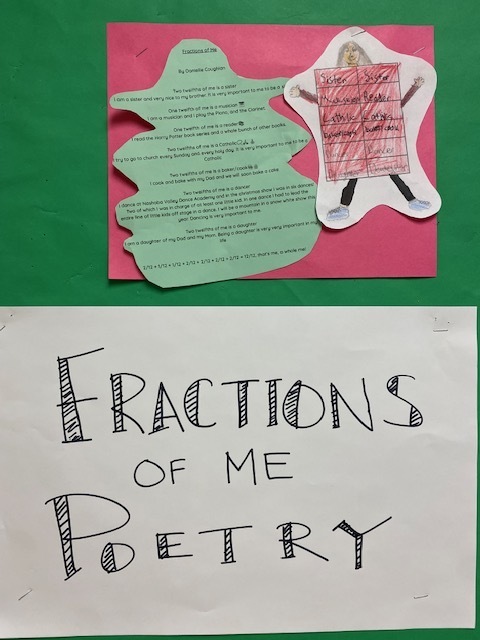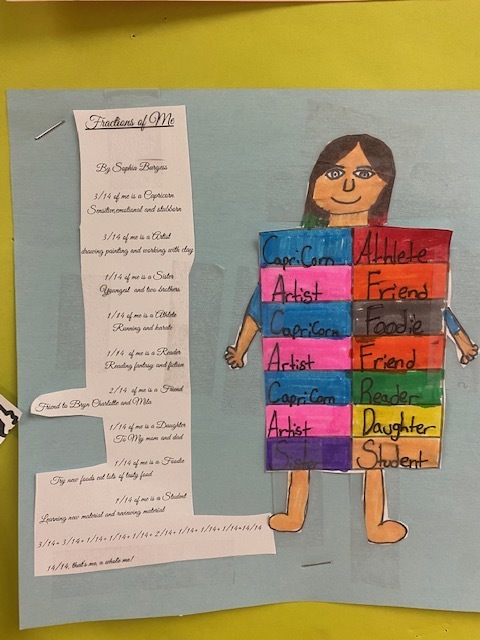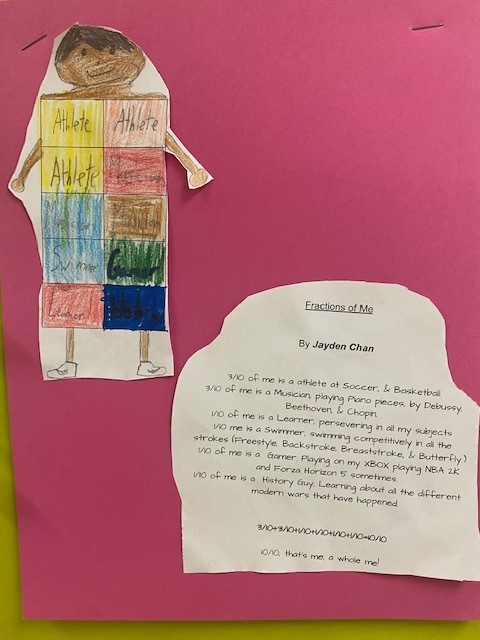 Kindness doors in grade 5
The Downstairs 6th grade team is 100 days smarter. The teacher had the students make a chain of 100 ways they are smarter. If you have a student on the downstairs team with Ms. Hoag, Mr. Putnam, Mrs. Miller or Ms. Morris ask them about it.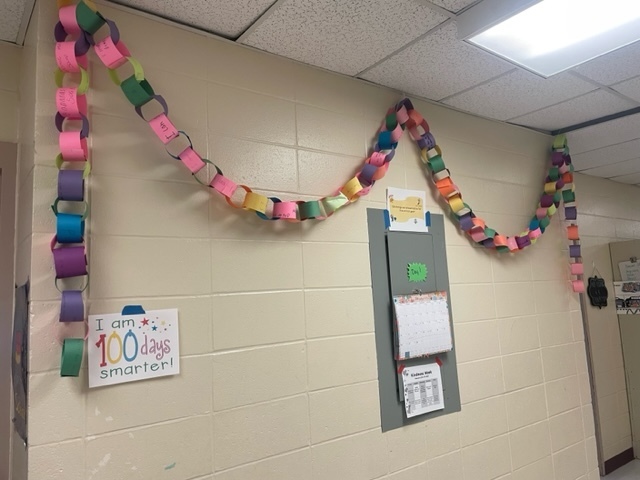 Please help us celebrate kindness week February 13-17
Pick a Word. 7th grade students were asked in Advisory to pick a word that will be their word for Q3. The students then came up with designs to decorate their class doors with a theme. So fun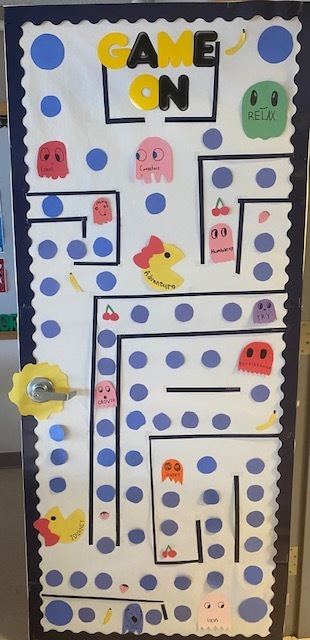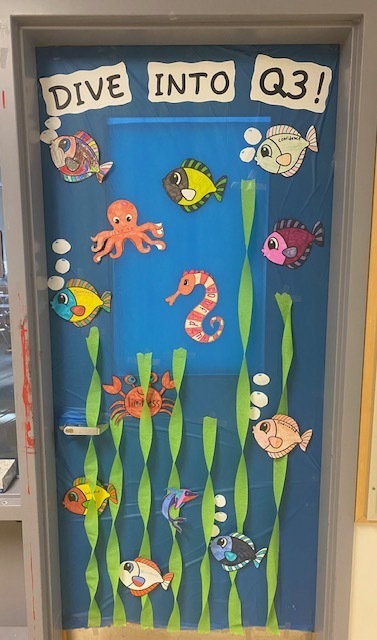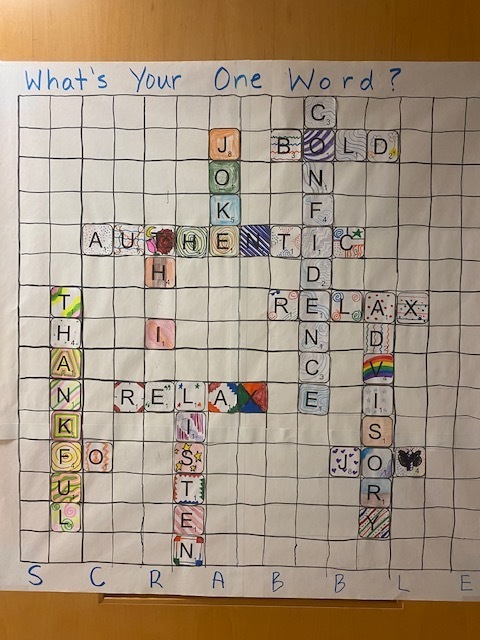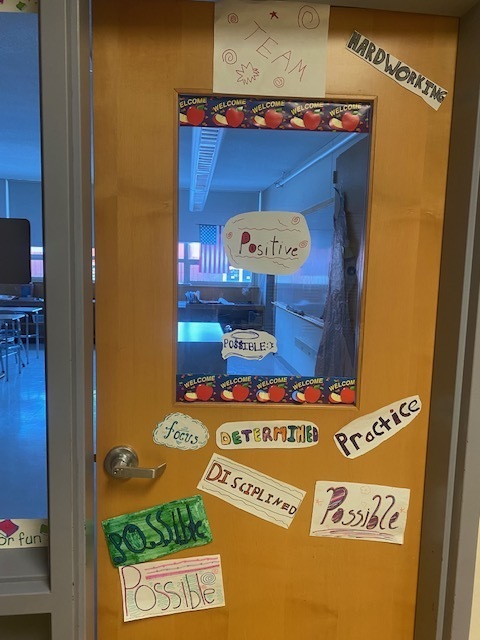 TOMORROW, Wednesday, February 8, 2023 Middle School MONTHLY Get Togethers ~ Math Challenges or Games These get-togethers meet on the second Wednesday of each month from 2:30-3:30 pm. Math Challenges Group Get-Together: Students can work with their peers on challenging math puzzles, competition-type problems, and math-focused games. Those who attend should plan on working with others who enjoy learning new problem-solving strategies. The focus will be on a willingness to take on new challenges using perseverance. Meeting Location: MS South Library Please email Mrs. Gartland at
kgartland@gdrsd.org
to RSVP for this event. Games Group Get-Together: Participants in Grades 5-8 will have the opportunity to engage in logic and problem-solving games such as Tsuro, Zombie Dice, Sushi Go!, Blokus, and more! Meeting Location: MS North Library Please email Mr. Fleming at
cfleming@gdrsd.org
to RSVP for this event.
Check out some 7th and 8th grade art. Complementary Colors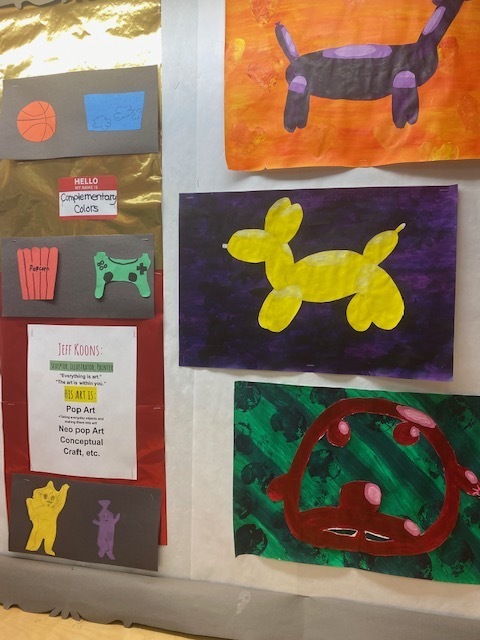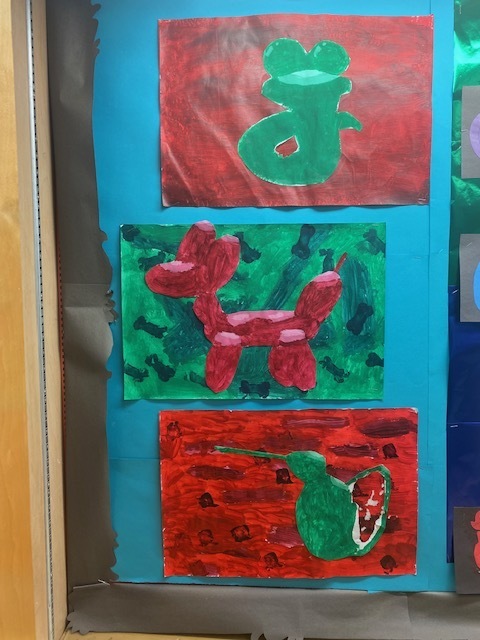 Tuesday February 7th is the 100th day of school. Wear your GDRSD colors or GD clothing to celebrate that you are 100 days smarter.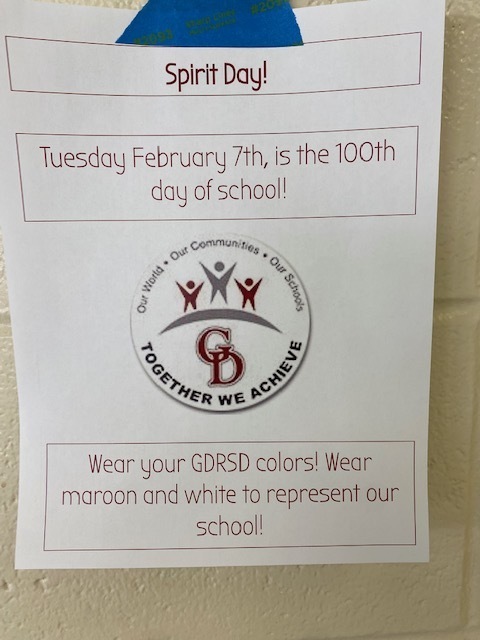 MS Term 2 Report Cards are now available on the Community Portal.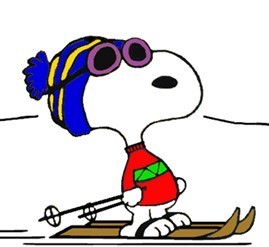 In order to ensure that all of our elementary students arrive home prior to the onset of significant snowfall, Groton Dunstable Regional School District will be dismissing 1 hour early today. ALL schools will be dismissing one hour early. Afternoon preschool will be held be dismiss at 2:00 pm. All after school activities, including after school care at the Twomey Center are cancelled.