REMINDER - School Committee Meeting tonight 1/12/22 at 7:00 PM Please go to GDRSD.org "events" for the evening's agenda and ZOOM link.
This is an important message from the Groton-Dunstable Regional School system. Due to the timing and the predicted snow falls for tomorrow, there will be no school for grades Pre- K thru 12.
Half Day Kindergarten Dismissal Alert - January 5th We have been advised by the Police Department that the roads in town are extremely icy. As a result we have made the decision to hold our half day kindergarteners at school. This means students who ride the bus will be transported home at the end of the day by bus. We have made arrangements for the students to have lunch with their classes. Those families who pick up their students are free to do so, but please know that they are welcome to stay at school until the roads are safe. As we watch the weather, it will be warming to above freezing in the afternoon hours making travel much easier. This will also give the town time to treat the roads. Thank you for your partnership! Please don't hesitate to reach out to your principal if you have any questions or concerns. Superintendent Dr. Laura Chesson
Please check your email for important information from the Superintendent regarding the return to school tomorrow.
Parents/Guardians please check your email for important updates the District has received from the MA Department of Elementary and Secondary Education regarding COVID-19 isolation requirements, reports of positive antigen tests, and weekly pooled testing.
Parent Reminder: Dismissal from the elementary schools will be similar to a full day Friday with dismissal at 3:10pm. Please expect your child to arrive at their bus stop 5-10 minutes earlier than you would Monday-Thursday.

Trimester 1 Elementary Report Cards Posted and can be found on the SchoolBrains Community Portal under your students' Document Box.
Please visit the News feed for a Thanksgiving message from Dr. Chesson & Mrs. DeFrancisco.
REMINDER: Covid-19 Vaccination Clinic at the Groton-Dunstable Regional High School on Tuesday, November 23rd from 3-6pm. Pre-registration is required. Go to gdrsd.org events page for the link to register.
Please check your email today for information on an additional vaccination clinic for children ages 5-11. This clinic will be held on Tuesday, Nov. 23 from 3-6pm at GDRHS. Pre-registration is required through the link provided in the email.
REMINDER - School Committee Meeting tonight 11/10/21 at 7:00 PM Please go to GDRSD.org "events" for the evening's agenda.
Please go to gdrsd.org for the latest COVID-19 updates.
Assistant Superintendent Kristin DeFrancisco working with GD educators on 'Power of Our Words' during professional development #gdrsdchat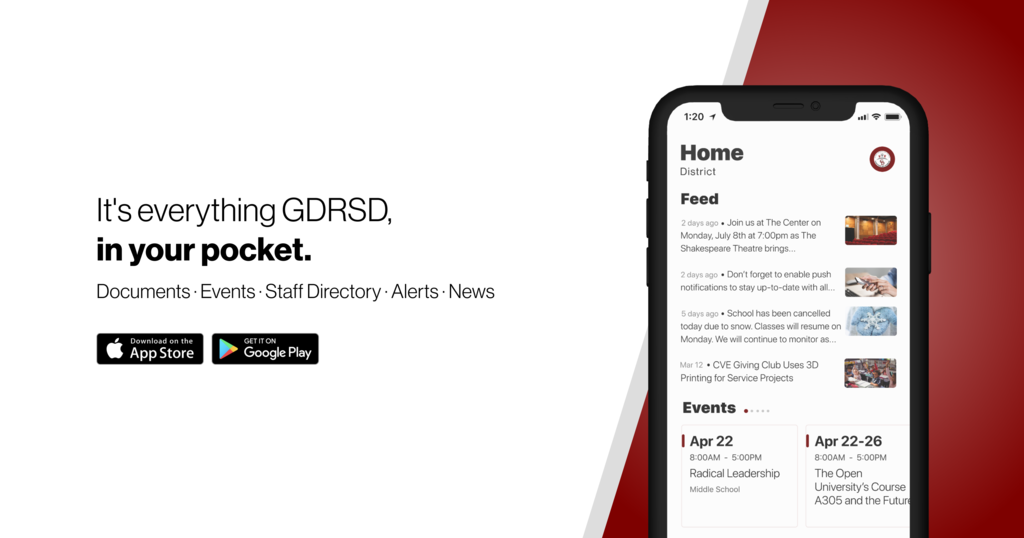 The Official 2021-2022 GDRSD School Calendar (revised 8/25) has been posted under 'Documents' at each school and the district website! #gdrsdchat
Please visit our new 'School Hours' page for start and end times for the upcoming year! |
https://www.gdrsd.org/page/school-hours
| Start and end times are also listed on the footer of all pages at each school! #gdrsdchat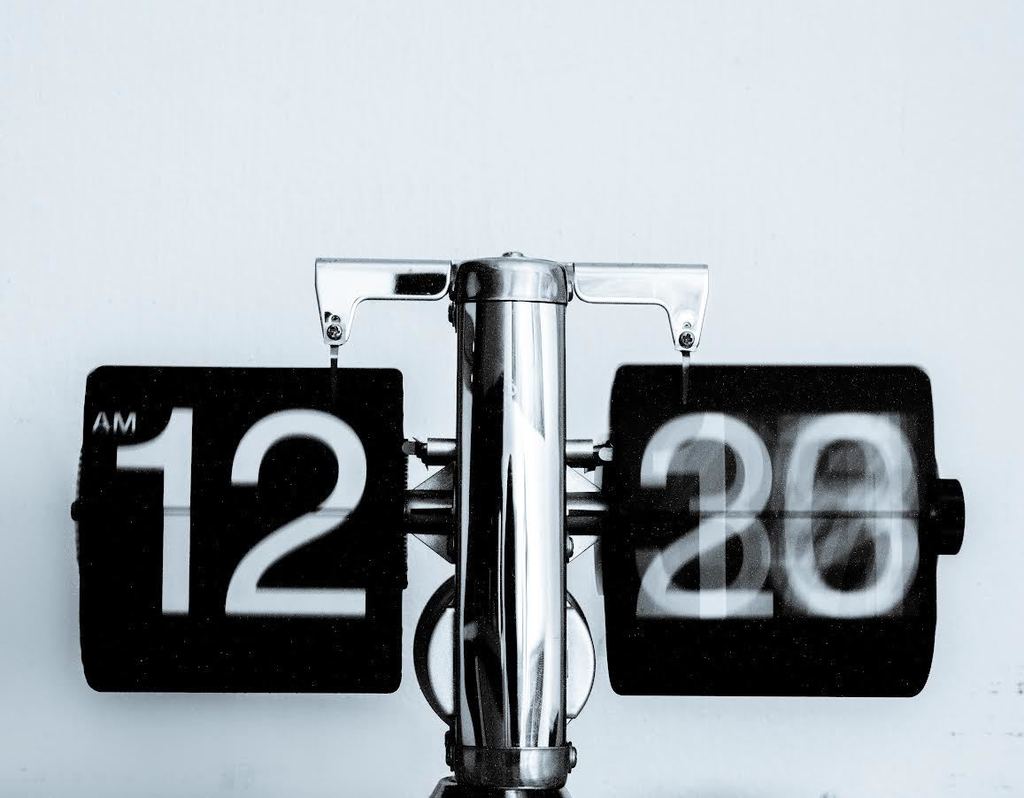 Please visit the 'Documents' page on the website and app for our updated 2021-2022 Bus Routes!